Who are we?
Computer Help was established May 1997. The focus of the business is to provide compellingly excellent quality computer service and repairs. Our hearts are pained by the poor quality service and treatment of customers we've seen over the years at certain places. So our mission statement is....
"To create a painless computing experience to help New Zealanders."
Reviews
Read our reviews on TradeMe and Google and see what others are saying.
www.trademe.co.nz

www.google.co.nz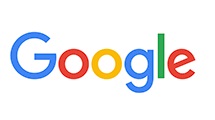 Yelp isn't big in New Zealand yet so no reviews yet but...
Security
We value your computer security and therefore take these steps (as well as some others)
Any computer, laptop or tablet that is stored at the workshop is locked away in our secure storage locker.
Your privacy is important to us, and we never reveal any details about you to anyone (except at your request)
If a computer must be wiped, then a full backup is done, first. This data is kept for 30 days
Shirley from Avondale says....

"I like recommending you to people as they are always really pleased with your work,... I will continue to recommend your services."
What do we believe?
We believe in generosity and as a result we aim to give at least 10% of our profits to Tearfund, Church missions, and other charities every year. We also donate $10 to charity for every successful referral of our service. The current charity we support is 0800 Hungry. Previously it was Ronald McDonald House and before that the Child Cancer Foundation. Our customers efforts in this area generate several thousand each year.
The primary role of 0800 Hungry is one of 'hunter and gatherer'. We are totally committed to locating and recovering all manner of food and grocery items. 0800 Hungry can arrange to pick up anything from anywhere at any time. We operate from an 18,000 sq ft warehouse, with a dedicated group of volunteers, to distribute recovered produce back to the community. Check them out here.
Recent Donations...
0800 Hungry http://www.0800hungry.org/
31 March 2022 $420
30 November 2021 $280
31 Aug 2021 $540
April 2021 $470
January 2021 $420
November 2020 $250
September 2020 $670
July 2020 $580
Feb 2020 $500
April 2019 $500
June 2019 $500
May 2019 $500
April 2019 $500
July 2018 $500
Ronald McDonald House https://rmhc.org.nz/
Dec 2017 $500
Nov 2017 $500
Sept 2017 $500
Dec 2016 $1000
Nov 2016 $500
June 2016 $500
Feb 2016 $500
Child Cancer Foundation
Prior to 2017 they were our charity of choice. I don't have detailed records of donations, but it was approx $2000.
I haven't included that figure in the thermometer below.
We did one extra final donation to them in 2018.
June 2018 $500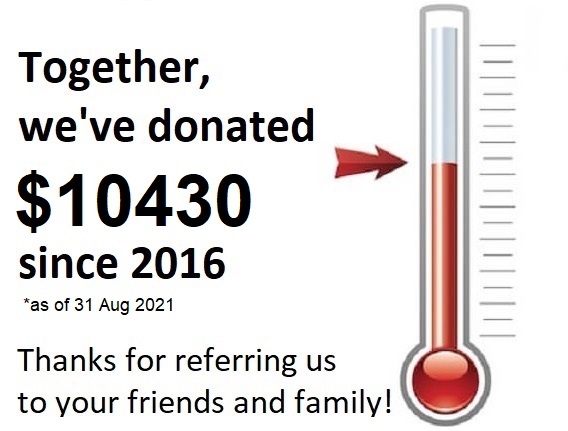 We believe in our Emergency Services (Police and Fire) and have supported them for since 2004 by giving them a 25% discount on labour.
Kara from Linwood says...

"I believe Computer Help NZ to be very helpful and informative. I found the help I received... very professional. The rates paid for the services received were both reasonable and the follow up service was fantastic. This is a company that I would be very proud of.... recommending to anyone needing their assistance. Anyone dealing with this company will be pleased with the end results as I am. Also the expertise that is required for maintaining and updating a laptop or computer is a must and this company knows their work.... for this company to help you; I believe it is an investment well worth it."
Social Media
Check out our YouTube, Facebook, Twitter, Instagram, Pinterest and LinkedIn pages...
Check us out on YouTube

Check us out on Facebook

Tweet us on Twitter

Follow our 'Grams' on Instagram

Pin our Pins on Pinterest

Link with Us on LinkedIn